Des îles aux profondeurs merveilleuses.
Un sanctuaire où l'esprit et le corps se ressourcent.
Oman is a land of traditions and eclectic landscapes. Villages with atypical charm marked by unforgettable encounters, desert crossings punctuated by stops in wadis with breathtaking contrasts, cruises accompanied by dolphins and whales for the luckiest ones… In Oman, adventures follow one another and keep you amazed.
Looking for a tailor-made trip to the Sultanate of Oman? Weisse takes care of everything for you: once you arrive, all you have to do is let yourself get carried away by the warm welcome of the Omani people.
Its spectacular and varied landscapes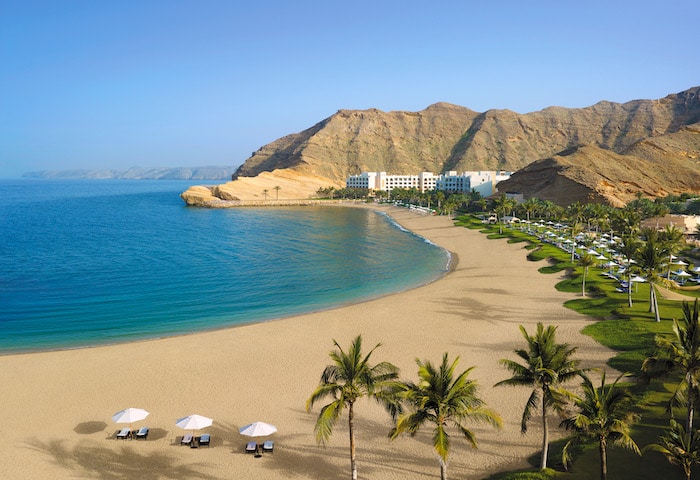 Between rocky plateaus, blooming gardens, sandy deserts, arid mountains, wadis and superb beaches, Oman amazes with its diversity of landscapes.
Its authenticity
Experiencing the desert
Its wadis
The Musandam Fjords
Une expérience unique à partager
Zighy Bay
Escape to the hidden jewel of Oman!
Nestled in Oman's dramatic Musandam Peninsula, where rugged mountains dive into vibrant emerald waters, across a powdery sand beach, the village-inspired resort in Oman offers a range of villas, suites, and beachfront retreats, each with a private pool, traditional summer house and the time and space to find yourself. There's something for everyone at our Oman hotel, including eclectic dining featuring local and international cuisine, an award-winning spa and a plethora of unique experiences.