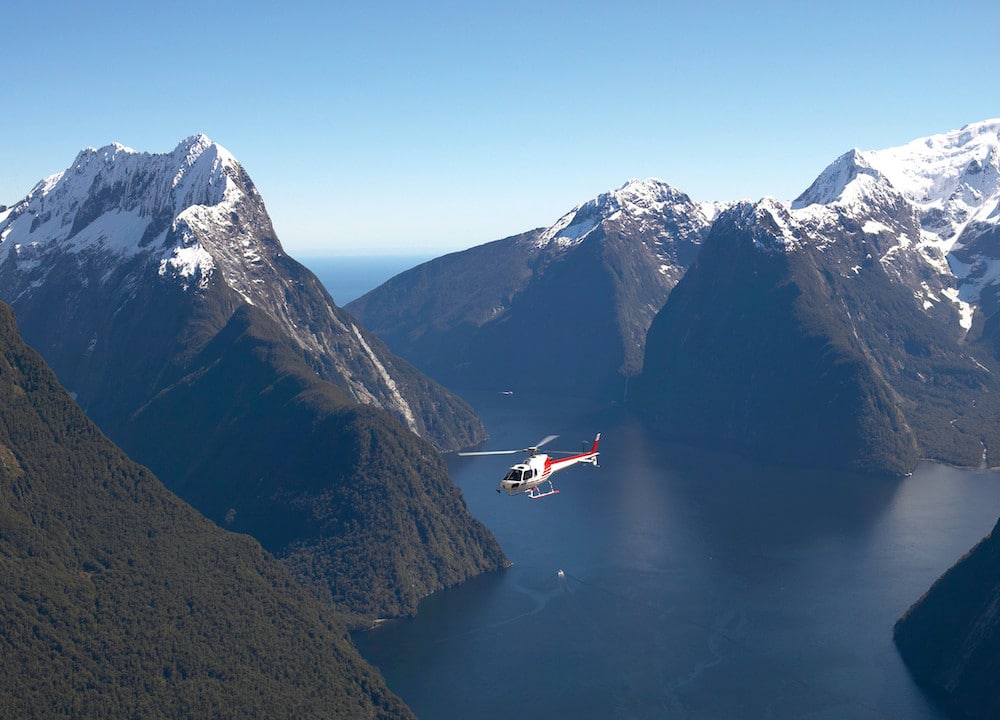 We all have once wondered in front of photographs of extraordinary landscapes, without always knowing that it was in fact New Zealand sceneries. You probably have never heard of Great Lake Taupo, the volcanic city of Rotorua, neither have you heard of Milford Sound fjord or the Bay of Islands. Except that you have most probably seen images of them all. Either was it in a magazine dedicated to extreme adventures or in one of the Lord of the Rings, or was it in a television report about the Kiwi rugby team? The problem is that this beautiful country is completely opposite to France: geographically you can't go any further. So two solutions sand out. Three actually. You can either continue to admire those gorgeous landscapes on a small screen. Or you can travel First class, clearly very comfortable, but when you are two adults travelling with your three kids, it can quickly blow your budget! So here comes Air New Zealand with the third solution: the Skycouch. The name itself makes us want to pack our bags.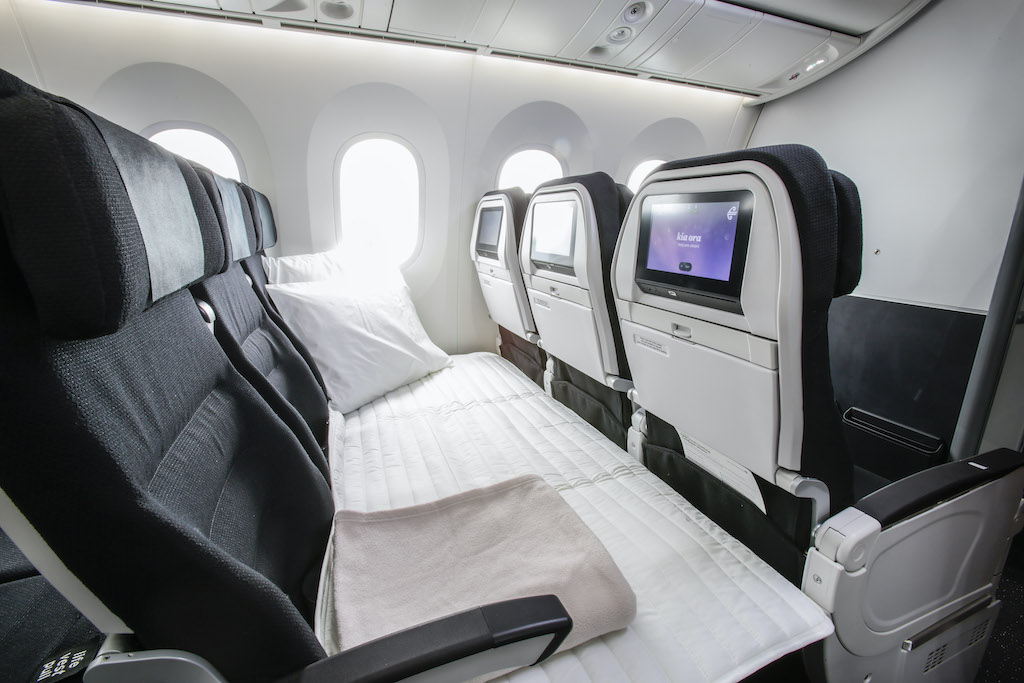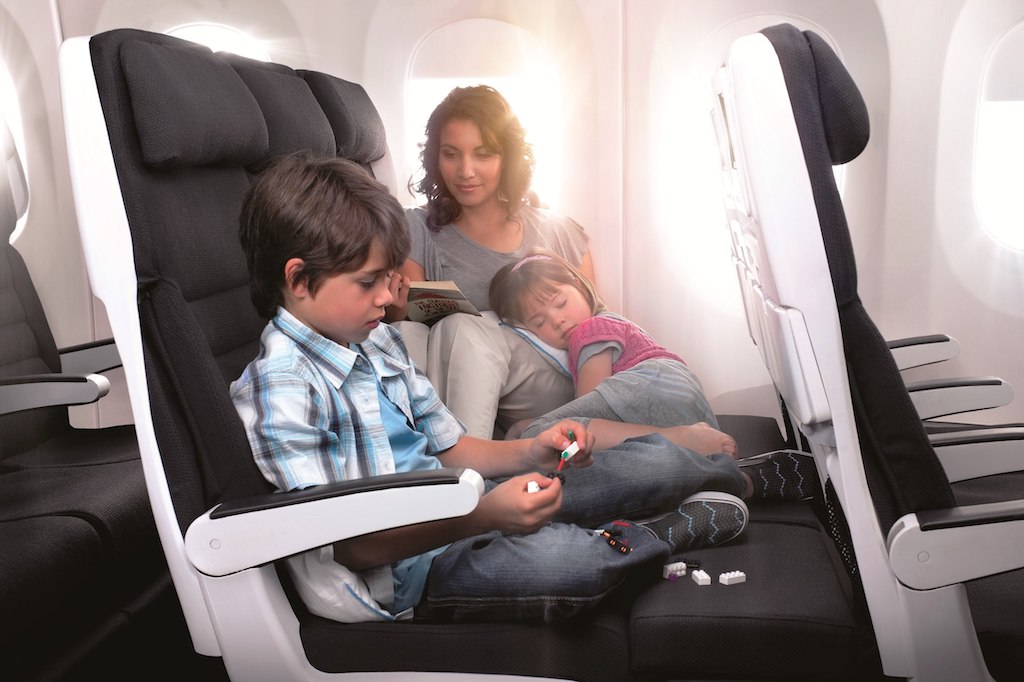 3 single seats or a bed for 2, you choose. Built at mid-plane, between Economy rows 37 and 46, each aircraft benefits from 20 rows of 3 modular seats with footrests that can rotate 90° and so create a combined space 1.55m long and 74cm large. This lounge space is ideal to make your kids play and sleep throughout the 13-hour flight and thus let the parents relax (and the other passengers sleep!). The space is also imagined for couples, which can now take advantage of a more private and personal area. A special seatbelt has been designed in order to securely and comfortably fasten the kids while they lay down.
The Kiwi company has equipped all its 777-300 aircrafts flying daily between London, Los Angeles and Auckland, as well as its multi-stop international flights, the world tour tickets hence. This last option is unique as it lets you add several stops to a flight, without an extra fee! Someone travelling between Paris and Auckland will be able to stop for brunch in Los Angeles, check out Hong Kong or go surfing in Hawaii. Whatever the number of stops, all flights are registered on a single ticket.
No hesitation then. We bring the kids!